Business
Business Amidst Coronavirus | How Capital One Is Helping Its Customers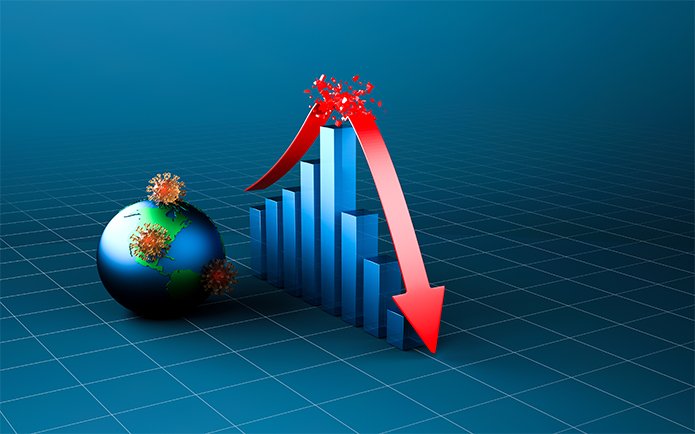 At one point, Coronavirus seemed like a distant threat with no possible effect on businesses thriving in the US. However, as one after another country continued to adopt a strategy of complete lockdown to curb the spread of the disease, industries took a lethal blow.
It seemed like the country's economy would soon follow. In this time of need, Capital One quickly sprung into action and made sure it was looking after its customers by providing the best relief strategies.
Read more: Business Model Canvas
7 Ways In Which Capital One Plans To Serve Its Customers During Global Pandemic
With the whole world nearly experiencing a complete lockdown, banks are not exempted from the effects of Covid-19 either. Although uncertainty still prevails, the authorities have realized that work must go on! Therefore, Capital One has continued to serve its customers by processing payments, providing loans, accepting deposits, and looking after their investments and savings.
Read More: live lounge apk download latest version
Here are some of the measures that Capital One Bank has religiously implemented to achieve the best results via the Work-From-Home strategy:
1. Teamwork is definitely the key to surviving in these rough times. Considering the increased need for human resources and the number of people who will be in need of customer support service, Capital One has increased the size of their team manifold in just a matter of weeks. Currently there is a workforce of 13,000 personnel dedicated solely to this task. The number used to be just 1,600 previously.
Read more: grenadjaren news
2. The bank has shortlisted the locations where there were no physical barriers installed between customers and workers. These outlets have been shut down temporarily whereas others with glass partition and drive-through services continue to operate.
3. In order to ensure that the business continues to function efficiently, Capital One has provided VPN services to all its workers fulfilling their responsibilities remotely and safely. This infrastructure has proven to be successful in managing critical tasks that could not be paused even amidst the global pandemic.
4. Attendance policies have been made more flexible for workers especially those who need to take care of their families and loved ones affected by the deadly disease. No pay deduction is now implemented by any branch operating around the US.
5. Additionally, getmyoffer Capital One – has increased pay per hour depending on the responsibilities of the employee in question. $10 has been added for branch ambassadors who continue to work on-site and a $5 increment has been introduced for workers trusted with the task of maintaining customer support such as agents at the call centers.
6. On top of that Capital One has doubled the ATM withdrawal limits and removed ATM fees for all their banking customers. Some fees related to credit card use and auto loans have also been waived off completely or reduced but that is subject to certain terms and conditions that you can find out more about on their official website.
7. Recently, the bank has announced support of $50 Million for local partners who are looking after the needs of the community in terms of food and medical facilities. The CEO has also assured that the institute will provide personal funds to non-profit organizations that are playing their part in Covid relief program.
Please Note! You can directly get in contact with Capital One representatives by calling at 1-800-227-4825. Other than this, you can write to the bank as well. However, it will result in a delayed response.
Click Here: quickbooks online login
Capital One Is Ready To Face The Challenge!
Hiding away from the impact of the virus will only worsen its effects. Therefore, Capital has realized the challenge it will present to the economy of the state and moved quickly to minimize it.
It is not about who copes better but who does it quickly. In a matter of weeks, the bank has completely shifted its strategy of operation, and thanks to the extraordinary efforts of the team, Getmyoffer.Capitalone.com is dealing with meeting its objectives successfully.
In one of the recent public addresses by the Chairperson and CEO of the bank, he highlighted that "I am moved by the heartfelt notes of gratitude from our customers who, despite all the chaos and uncertainty in their own lives, have taken time to write to capital one.
They are emotional about how our associates have served them with kindness and compassion, and they are grateful for how our company is supporting them during this crisis."
No wonder these times will test most institutes to the best of their abilities but so Capital One has risen above the challenge and it now continues to serve customers with the heartiest efforts.
Read More: employee monitoring tools