Gambling
Development and expansion of the online gambling industry in 2021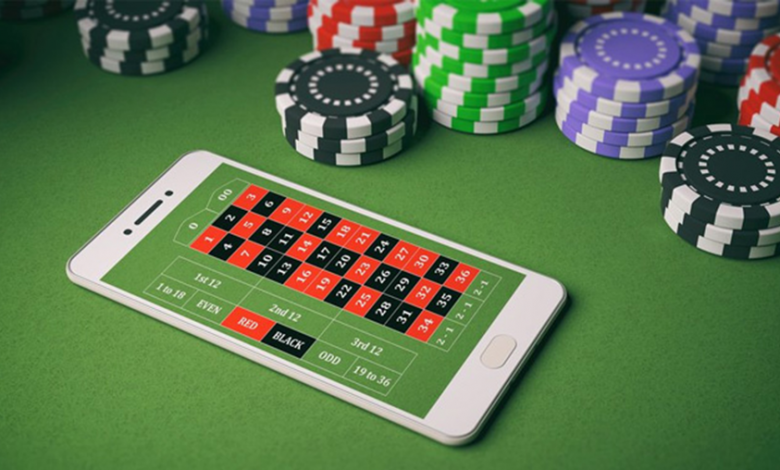 Gambling, like any other industry, is undergoing a massive technological transformation. As millions of players move to the Internet from land-based casinos, online games are the future of gambling. These changes are mainly related to technologies that make it easier for players to play comfortably and safely at online casinos.
The online gambling industry has been working and developing for several decades. Of course, during this time, trends change and new directions are mastered. In 2020, the market was valued at approximately $ 65 billion. Experts say that the development of modern virtual casinos is so fast that by the end of the decade, the total capitalization may almost triple.
Game content expansion
Our world is changing every minute, and modern technology has led to the emergence of many innovative products in the gambling industry.
The popularity of virtual reality is growing every year and has long begun to be introduced into the field of online gambling. At the moment, this technology has already been tested with some operators and has proven itself well. Therefore, as a project for online casinos, this technology will become especially popular.
Live dealer games have become a new trend among users. These games allow you to diversify the gameplay and get even more experience. So, to maximize the presence effect, most operators have introduced live casinos in their portfolios. And this year, this method of entertainment will be even more in demand. Live dealer games take place in real time. Users can communicate with the dealer and ask him various questions. Moreover, some operators have already gone further and combine not only the ability to play with live dealers, but also do it using virtual reality technology.
More and more modern users are beginning to rely not only on Lady Luck, but also on their own skill. This was the reason for most manufacturers to create platforms that imply the ability to use their own tactics, due to which in the following years, such skill games will gain a high level of popularity.
Gambling smartwatches is another technology that soon will be fully implemented in online casinos.
Separately, it is necessary to mention those operators who order from developers unique slots and games. Thanks to this, most companies gain a competitive advantage and increase their platform awareness. One of the important parameters when evaluating a good online resource is a large selection of games and slots. The more games and genres there are on the casino website, the more interesting it is for users. Therefore, all good casinos tend to host new products and products from exclusive providers.
The development of the online gambling industry can be traced in such a striking example as the Shangri Laweb platform, said Michael Boettcher, the Shangri La founder. In 2016, the site's portfolio included slots, live dealer games and classic bets. Over time, scratch cards, slots with skill elements, new games with odds betting have been added. The bookmaker section has also expanded significantly. Betting on virtual sports and esports has appeared. Many events are now available for live betting. The range of Livecasinogames is also constantly growing. At the same time, the games themselves change qualitatively. There are more viewing angles, interesting functions have been added, and the gameplay has accelerated.
Read more: 카지노사이트
Mobile casinos and their applications
Smartphone technology has changed the way players access gambling sites and play casino games. The radical changes that advanced mobile operating systems have brought to the online gambling industry are even more significant.
Many online casinos are adapting their website for a mobile interface. They make the game, registration, account deposits and withdrawals as convenient and simple as possible. The undoubted good web platform advantage is the presence of a mobile application. Such applications consume little battery power of the smartphone and help to play longer and more comfortably. Since smartphones and other mobile devices manufacturers use powerful processors and large memory amounts, players should expect smooth and high-speed gaming.
In early 2021 to provide the users with the maximum gaming experience, said Darren Keane, Shangri La Casino and Sports online platform launched its own mobile application. Absolutely all the site desktop version features and gaming assortment are also available in a mobile format.
Even more varied payment methods
Today, players around the world have many options for online transactions. Bank cards remain invariably popular and many sites offer various options for e-wallets. Some online gambling platforms have started accepting cryptocurrencies, allowing deposits, withdrawals and gambling using Bitcoin and other digital currencies. The main advantage of cryptocurrency for the online gambling community is increased security and anonymity, which reduce the risk of hacking and identity theft. The use of cryptocurrency could also allow the gaming industry to target younger and tech-savvy players who don't need traditional banking to play.