Social Media
How To Attract Followers And Circumvent Instagram Restrictions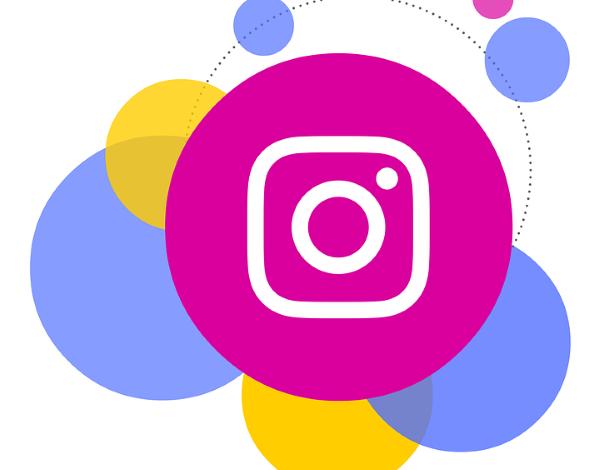 If you have a newly created page and you want to increase your follower, the best you should do is to follow, like, insert comments and send a direct message because in this way, the interaction of your page will increase and the more people will be known your page. But in this method, you may face two problems.
The solution is to use an appropriate tool to attract many followers to your page without spending time and much energy, automatically and targeted. In the following, we will introduce to you the Virtual User Instagram Bot as an appropriate tool for growing your Instagram page. In the following, stay with us to know more about how to attract followers and bypass Instagram limitations, and also you can be aware of the feature of the tool that we introduced to you.
Why your newly created Instagram account does not attract many followers?
These days Instagram has made earning money from social networks easy. Perhaps this caused you to create a personal or business page on Instagram. As you know, the more follower you have, the more you can succeed in this atmosphere. You may think about producing and creating attractive and effective products and content to get more followers but it is better to know it may not have an impact on increasing your follower. But why that is?
The fact is that when you are still only beginning you do not have many followers. No matter how much you produce attractive and useful content and post and story, it will not get many likes and comments and will not be shared by many people with other Instagram users. As a result, your Instagram page interaction rate will be low, and in this case, you have no chance to enter Instagram Explore.
All these reasons cause Instagram users not to know your page and want to visit your page at all and follow you.
At this point, you may be thinking of advertising your Instagram page. The truth is that in the beginning, your page does not have many followers and it does not have much credibility for the audience. For this reason, even with advertising, you will not succeed in attracting many people to your page.
How can you attract more followers to your newly created page?
In general, growth in the early stages of starting a business is the hardest part of the job. Likewise, if you have a newly established page, you should use effective methods to attract followers and be very patient.
It seems that the only solution is to do it yourself and find your target audience. To find your target audience, you must first find pages that are related to your business and field of activity. Follow them, visit their page, like their posts, leave comments on their post, view their stories, respond to stories, and send them messages directly. Many of these people, on the other hand, visit your page and follow you. In the same way, you can increase the number of visits to your page. If you want these activities effectively and to increase your followers, they must be done in bulk, but here Instagram prevents your bulk activity to advertise your page and imposes limitations on you.
How do Instagram limitations restrict your free activity to attract more followers?
Trying to do these activities in bulk every day is a difficult task and requires a lot of time and energy. In addition, Instagram itself, with its restrictions, does not allow you to do these activities continuously.
follow or unfollow up to 20 accounts per hour so that Instagram does not block your action. In terms of Instagram, Follow and unfollow are the same activity.
Like up to 150 Instagram posts per hour and do not like more than 1000 likes in the whole day.
Write a maximum of 30 comments per hour. Remember that using duplicate comments and emojis without text will cause Instagram to detect your comment as spam and block action.
It is also better not to send more than 10 direct per hour.
Because the hourly limit on Instagram is boring for people and prevents them from doing this continuously, this causes people to pay for advertising on Instagram. Instagram does this to keep the advertisement in its monopoly.
Some tools do all these activities automatically and without your intervention on your Instagram account without taking much time and energy from you. Therefore, using these tools in a short period will introduce your page to a large number of people, and increase the number of its followers and its interaction rate.
Introducing the Appropriate Tools for Progress in the Initial Stages of Creating an Instagram Page
One of the best tools in this field is the Virtual User's Instagram Bot Package. Virtual User software also has the appropriate standard in international markets and has a large number of customers around the world.
This unique software can work on Instagram 24 hours a day instead of you, and with completely natural and humane methods, attract more than 500 real followers to your page per week; this number makes your page more valuable and will bring much credibility to your page.
Here we want to explain to you the important applications and features of this package:
The Virtual User's Instagram Bot can extract the IDs of followers, followings, people who have liked, and commenters on each Instagram page.
If you extract the followers, followings, people who have liked, and commenters IDs from a competing page or pages close to your field of work, you will have a list of bulk IDs that are all your target audience.
The Virtual User's Increase Instagram Followers Bot can follow all the IDs in an Excel list that you provided.
If you provide the Bot with the IDs extracted from your target pages, the bot will follow them for you. This way, a large number of your target audience will get to know your page quickly and automatically. Many of these people may follow you because of the attractiveness and usefulness of your page content, their interest in your Instagram page, or the need for the products and services you offer.
The Virtual User's Increase Instagram Followers Bot can follow people (to get acquainted with your page) and it can check and recognize people who have not followed you and unfollow them.
This Bot can like posts related to a particular hashtag and comment on them.
One of the ways to find your target audience is through the most visited hashtags related to the context of your Instagram page.
The Virtual User's Increase Instagram Followers Bot can send direct your intended text to your target contacts without your intervention and by obeying the hourly limits of Instagram.
This Bot can be configured for a long time and can work on Instagram 24 hours a day without your supervision.
Note that if you set the Bot correctly (number of followers/followers, number of comments and likes, number of direct, etc.), it can cross the restriction and you will not be blocked in action.
If you want to earn money, attract customers, and expand your business through Instagram, you can use the special features of The Virtual User's Increase Instagram Followers Bot. This Bot helps you to attract followers more quickly and attract more people to your page. For more information, to work with the demo and limited version of this Bot.