Travel
5 Historic Sites To See In Indianapolis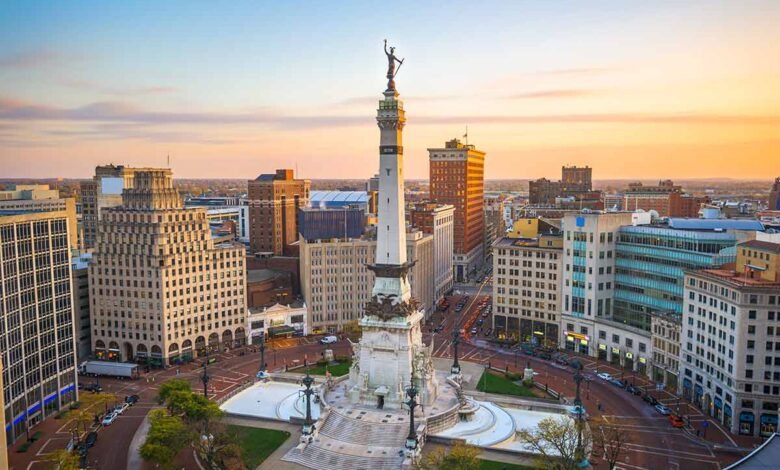 Indianapolis is an unassuming city that many don't consider when it comes to huge historical significance. Not only is Indianapolis vital to how the nation existed far before the first colonies arrived, but it's still an amazing cultural hub that can inspire and educate at the same time.
If you're looking for history and intrigue, you'll find endless amounts of it in Indianapolis! Consider visiting these historical sites while you're in town.
Central Canal
While visiting, take a stop to enjoy the beautiful clear water and open spaces in the sunlight. Surrounded by trees and greenery, with a fantastic view of downtown, you can visit a canal that's been helping keep the city from flooding for decades. Although it's a free attraction to visit, many don't even realize it and pass it by. Multiple plaques and signs tell the history of the canal and go into depth about the history of the rest of the city. This is a gorgeous place to stop and catch your breath while learning more about Indianapolis.
Indiana World War Memorial
This memorial is equal parts art and tragedy. The Indiana World War Memorial is a shrine to fallen World War I soldiers and tells their history, built with tall, reaching white columns and exquisite architectural detail. While here, you can see the ornate auditorium where gatherings still happen and a war museum that walks you through every step of the war. Although this can be heavy to go to if you're visiting with children, it's an important stop for anyone who wants to understand the nation as a whole better.
Benjamin Harrison Presidential Site
This fantastic museum was the home of the 23rd US president, Benjamin Harrison. Although it's unassuming compared to the rest of the gorgeous architecture in the area, it's a fantastic walk through history as you learn more about this man and his years in office.
James Whitcomb Riley Museum and Historical Marker
James Whitcomb was a beloved children's poet in his lifetime, and in his passing, his home was turned into a memorial and museum detailing his work and life. This lovingly put-together historic building allows you to understand him a little better and perhaps glean a little of his inspiration.
Eiteljorg Museum
While looking at Indianapolis houses for sale, it's a great idea to stop in at the Eiteljorg Museum. This museum is dedicated to the lives and livelihood of the indigenous people that have lived in this area for thousands of years. With both art and history, you can walk through the culture that has existed here and the people who still call this land home. This is an incredibly affordable stop, with a built-in cafe and workshop that offers kids' activities so they can learn through a more hands-on style.
There's Nothing But Incredible Stops in Indianapolis
Indianapolis may not be the first city that comes to mind when you think about cultural hubs, but it's one of the best places to stop if you want to get in touch with history.  Plan your trip to this amazing city soon.
For more valuable information visit this website