Business
Avoid Common Restaurant Payroll Mistakes With A Clock In Clock Out System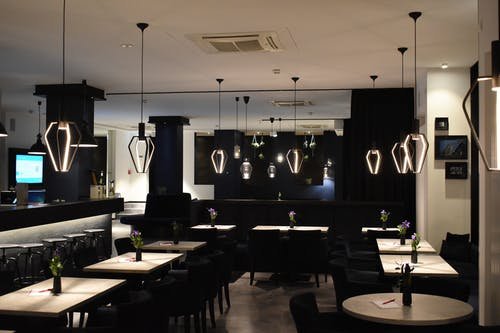 Restaurants face a unique challenge when it comes to keeping their payroll accurate and doing things the right way so that the business records are correct and employees get paid fairly, accurately, and quickly. Since many restaurants don't have a large number of employees, they are typically still using manual means to track employee time.
Also, Check Affordable Skeleton Watch
Manual time tracking is prone to errors, whether intentional or not, leading to labor law violations. Labor law violations in the restaurant industry can result in disaster. Luckily there are many modern time clock solutions available to help.
A clock in clock out system is not only much more efficient at team time tracking, but there are many features and benefits that eliminate most of the problems of a restaurant using manual time tracking.
Reduce Manual Errors
One of the most significant ways that restaurants lose money is through manual time entry errors. Because many restaurants have multiple shifts that aren't a standard 8 hour or 9 to 5 shift, tracking hours are even more complicated. From the employee's standpoint, it is harder to fill out timesheets and get the information correct.
Errors on timesheets then translate to payroll errors when being processed because that same data has to be manually entered into the system to be processed. Even without timesheet errors, if the payroll process is still done manually, there is always the potential for manual errors. These errors are costly to fix and make it take long for payroll to be processed, resulting in paycheck delays and unhappy employees.
A clock in clock out system eliminates manual errors by automating the time tracking and even the payroll process. The employee timesheet software can track all employees' hours down to the minute, and with the right integrations, that data can be sent straight to the payroll department error-free for processing.
Eliminate Time Theft
No matter what industry you're in, if employees are allowed, they may try to take advantage of the online timecard system. This is especially true if you're still tracking time manually. Since there is no real way to oversee all the employees, including who's working and who isn't, it's easy for employees to clock in for each other, get unnecessary overtime, or even falsify their timesheets altogether. This leads to inflated labor costs with no way to differentiate between actual productive work and stolen hours on the clock.
Online timesheet software controls time theft by making each employee's clock in unique. With unique logins, employees can't clock in for each other. Not only that, but hours are always accurate because the system tracks work hours automatically.
Managers can check attendance and see what employees are present so that attendance isn't an issue. Productivity is easier to monitor with different software features so that managers know that employees are doing their jobs.
Avoid Compliance Issues
Another problem that restaurants face in particular is making sure that they meet all tax liabilities when it comes to their employees. Because the payment system is more complicated in a restaurant, it's essential to have a tool that helps simplify the process. Otherwise, manually calculating wages and then factoring in things like tips and overtime can lead to significant issues when it comes to tax time.
Employees typically are responsible for reporting all tips and extra income. Still, even if they do, it can be challenging to figure out what taxes are owed, record the amounts correctly, and in some cases, dividing the amount up amongst employees.
A clock in clock out system can help with both of these problems as wages and overtime can be calculated and added automatically to avoid errors. Additional tips can be added to the system as flat values, making calculating the taxes owed much simpler. This prevents any surprises when it comes time to file taxes.

Also check:
wcostream
wcoanimedub
thewatchcartoon
wco cartoons
watchcartoononline.tv
123anime
thewatchcartoononline