Trading
Complete LocalTrade Review 2021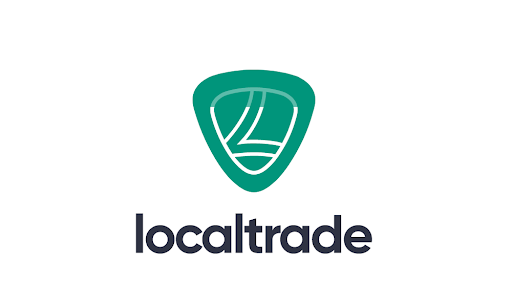 Local Trade is a relatively small exchange founded in 2018. It offers spot trading with competitive fees for both cryptocurrencies and fiat. As with most of these platforms, two-factor authentication (2FA) is used for security purposes.
The LocalTrade review shows that their website covers multiple languages, including English. This is very convenient and goes beyond what most crypto exchanges offer. However, outside of the trading panel, most of the information is available in English only. Still, it's nice to see that the trading panel itself almost fully supports all the languages claimed.
Advantages of LocalTrade
Local Trade CEX is a platform that provides users with the opportunity to trade a variety of cryptocurrencies. Local Trade offers an extensive set of trading and financial services with a wide range of available features:
The spot trading market allows traders to make deals with various assets via a web interface or API. Users can trade supported trading pairs, including BTC, ETH, USDT, etc.
Margin trading allows for leverage, so users can open positions above their available balance.
In addition, Local Trade CEX regularly runs various advertising campaigns and contests for traders.
The users can generate a code, which can then be redeemed by any Local Trade account without any additional fees.
Altcoins Available on Local Trade
Local Trade offers a decent number of altcoins to deal with, including ETH, LTC, DASH, etc. There are currently over 100 pairs available on the exchange, with DASH/USD, LTC/USD, and ETH/BTC among the most actively traded assets. Moreover, the platform continues to add new coins on a regular basis. Read more about Bitcoin Storm app review.
LocalTrade Review of Fiat Currencies
In addition to various digital assets offered on Local Trade, the exchange supports several "traditional" fiat currencies: the US dollar (USD), Euro (EUR), etc. Thus, Local Trade users can buy cryptocurrency directly with cash or cash out their coins.
LocalTrade Review of Trading Fees
Most crypto exchanges charge two types of trading fees: taker fees and maker fees. A taker is a person who picks up an existing order from the order book. On the other hand, a maker is a person who creates an order. For producing liquidity on the platform, makers often enjoy a lower commission than takers. Exchanges that do not differentiate between them charge what we call "flat fees." Local Trade charges both buyers and sellers 0.20%.
According to the largest and most recent empirical study of trading fees across cryptocurrency exchanges, the average spot trading fee is currently 0.2181%. Compared to these figures, Local Trade's fees are below the industry average.
LocalTrade Withdrawal Fee
Local Trade has a percentage-based withdrawal fee, which means they charge a percentage of the amount withdrawn. Their interest rate varies from cryptocurrency to cryptocurrency, but for BTC, the rate is 0.10% + 0.0001 BTC. This is an unusual model since exchanges usually have a flat withdrawal fee that does not depend on the amount cashed out.
The authors of this LocalTrade review believe this commission model is beneficial for you when you withdraw small amounts. If you cash out 0.01 BTC, the fee becomes 0.0001 BTC (quite low). However, if you withdraw 10 BTC, the fee will amount to 0.1 BTC (very high). Please consider if this scheme is appropriate for your trading purposes.
By applying the interest-based withdrawal fee model, the exchange compensates for some of the profits they lose by refraining from charging other fees. Overall, we still find these charges to be quite competitive.
Deposit Methods
This cryptocurrency trading platform offers credit cards as a deposit method, but you cannot deposit using a bank transfer. Read more about.
Conclusion
Each trader has enough positive and negative experience of working on various digital platforms. It should be remembered that there is no one-size-fits-all place and general trading tools suitable for everyone. Each user chooses the instruments and exchanges that best suit their needs and strategies. Any trade is associated with risks, but a team of experienced professionals at LocalTrade works to reduce and even prevent them. It offers reliability and confidence in trading.
Reviews from Real Traders
If you doubt whether it is worth trading on LocalTrade, we advise you to read the reviews of those traders who have already been trading on the exchange for some time and are ready to share their opinion.