Lifestyle
Important Tips For Buying Your Favorite Traditional Gold Jewelry Smartly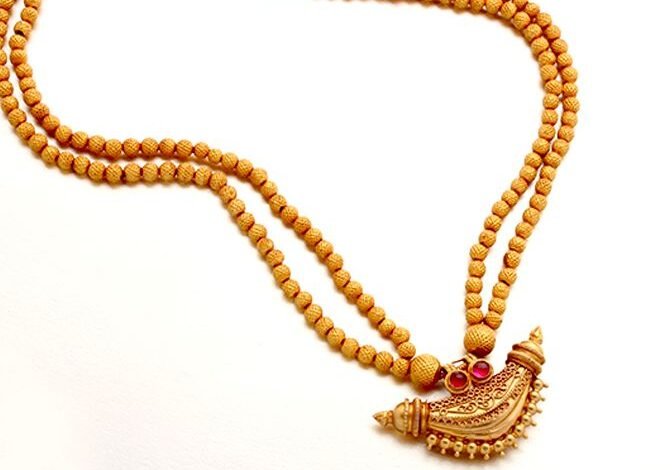 Gold has always been the favorite metal among the Indians. In Indian culture, people keep their traditional gold jewellery with them till ages and pass them from one generation to another. Many people love to buy the latest gold jewellery designs while some stick to their traditional gold jewellery. In India, most of the population buys gold ornaments as an investment and resales them in emergencies. The price of gold keeps on changing as per the market situation and many of the parents buy a gold necklace set, pendants, bangles, and other ornaments in advance for their daughter's marriage.
Buying gold is not a cup of tea for everyone because of its high market value. Hence, such things must be bought smartly without getting tricked by the jewelers. Here are a few tips that can help you in buying your traditional and latest gold jewellery designs smartly.
Check Current Gold Rates: It is an important step that is mostly skipped by people before buying gold ornaments. The rate of gold varies from city to city depending on the transportation and other charges. Before purchasing it, it is crucial to check the current gold rates that are available on various resources like newspapers, the internet, other applications, etc. Many jewelers also display current gold rates in their stores hence, you can tally it from your sources.
Check Hallmarked Gold: Bureau of Indian Standards (BIS) certifies the gold for its purity. The gold that passes the standards is Hallmarked by BIS. There are various assaying centers where you can check the purity of the gold along with the name of the retailer at a very nominal charge. Hence, always opt for Hallmarked jewelry from BIS-certified jewelers.
Check for the Receipt: While making a final receipt, jewelers mostly add so many extra charges including making charges. It is important to check the final receipt. You can tally the gold charges added in the receipt with the current rate running in the market. Also, you can negotiate on the making charges if you find them very high. Do not pay the extra money and calculate your jewelry cost per gram.
Check Resale Value: This is very important to check as in India, people buy their gold jewelry for investment and expect to get good resale value when in need. You can ask the same jeweler about the resale price from where you bought the piece of jewelry. They mostly cut off the making charges and calculate the price of the gold as per the current rate. It is a good idea to sell your ornaments or gold to the same jeweler from where you bought it, the reselling becomes easy and you get a good amount. Always keep the receipt of the gold with you.
Check for Transparent Buying: According to the government norms, gold bought above 1 lakh require PAN details. The authorities must keep a check on the financial dealing of gold. Always keep your buying transparent.