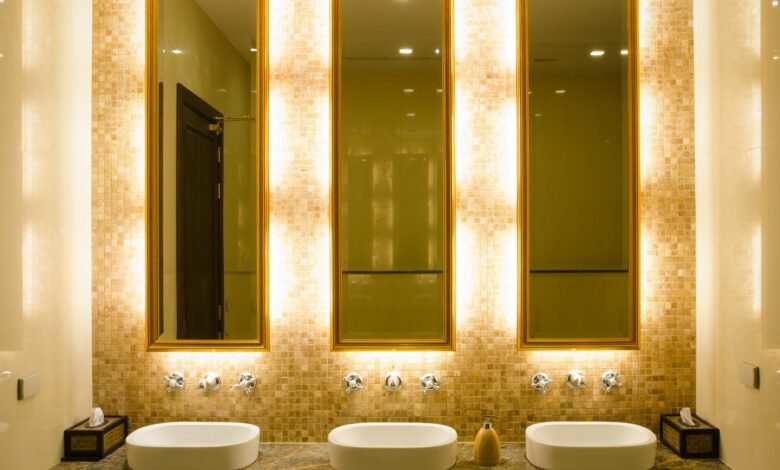 If you want your home to look glamorous, glitzy, and stylish, the ideal way to achieve this is by using gold in your interior decor. For years, gold has been a hot interior design trend that's surprisingly inexpensive. You can add touches of gold in small details around your home, so it doesn't have to overpower the rest of the decor. Here are a few ideas for using gold in interior design.
1. Add Gold In Decorations
The easiest way to incorporate gold details is to bring decorative elements from plant pots, decorative objects, candle holders, and even trays. Gold accents spread throughout the house add a touch of glitz to your existing decor without having to overhaul the entire style of your home. The best part is that you can always switch accents as the season's change, so you're never committed to a gold-only loo.
2. Gold Hardware
Brass is back and more trendy than ever. The new brass fixtures have a perfect gold tone with a modern look and that classic shiny finish from the 1980s. Look to the kitchen, cabinets, bathroom, and other rooms around the house that could use some gold hardware and fixtures. It's a subtle yet powerful way to use gold in interior design.
3. Golden Accents In Furniture
From chairs, coffee tables, dining tables, and furniture legs, golden accents in furniture are an excellent way to sneak in the metal in your design. Accent furniture is the best way to achieve this for anyone looking to make a subtle statement without focusing their entire decorations around gold. Decide on a couple of pieces that could use some gold and complete the design with complementing colors like beiges or deep greens.
4. Chandeliers & Light Fixtures
Lamps are an excellent place to add gold to your home's interior design. A classic lampshade with a gold base will add brilliant detail to any room. Brass chandeliers or gold lining inside the lampshade will add a sophisticated and modern look to your home. With lighting fixtures, you can play with the many different shades of gold in the market and try to mix and match different shades to create depth and interest.
5. Throw Pillows and Textiles
At last, if you're not too fond of the shiny gold accents, consider using gold in your pillows and textiles. A golden curtain can elevate the look of a bedroom or living room to make it look more luxurious. Golden throw pillows or throws can elevate the look of a classic sofa. Even golden tassels on your pillows can add a touch of shine without being too overpowering.
–
Geraldine Orentas is a writer in partnership with Italian linen retailer, Linoto.