Business
3 Easy Ways To Streamline Your HR Process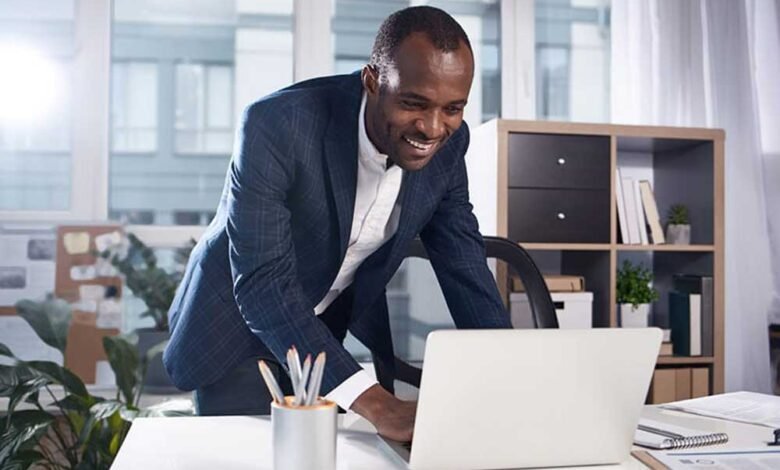 There's no question that human resources is an important part of any organization. Yet everyone has a different perception when they hear the term HR. For some, timesheets might come to mind. Others might think about the people who administer benefits packages. Still, others think of them as the folks who handle the interview process.
HR is a broad area in most companies. With so much to do in this department, your HR professionals can feel pulled in different directions. They must stay in compliance with laws governing hiring and employee management. They also work with business leaders to hire new employees and terminate those that aren't working out. Beyond those responsibilities, HR supports team members in their professional development and serves as a resource for employees and managers.
Often, your HR reps wear so many different hats they may need help. One way to provide it is by retooling your processes for greater consistency and efficiency. Keep reading for three easy ways to streamline your HR process.
1. Create an Organized Intranet
One way to help streamline your HR process is by creating a well-organized intranet, which can be your information hub for all things HR. An intranet CMS (content management system) will help manage the digital content on your intranet and how it's used by your team.
Maintaining a robust intranet will help streamline your HR department in a number of ways. Instead of employees contacting HR with questions on benefits, you can direct them there. The intranet can include a portal for timesheets, PTO requests, benefits enrollment and management, and travel reimbursement forms.
Onboarding is another workflow that an intranet can facilitate. New hires can fill out tax-, insurance-, and benefits-related paperwork here; your managers aren't left chasing down paper forms to turn in. You can store all your training resources on the intranet, as well as new hire videos. Not only does an intranet enable you to streamline onboarding, it helps ensure the process is consistent for every hire.
The intranet can also be a great source for internal communications, which often falls on HR. Newsletters, event postings, and more may be hosted here. You can also use the intranet to promote wellness initiatives and create ways for employees to engage.
2. Maintain an Updated Employee Handbook
An employee handbook can be a great resource for all things employees need to know. Plus, you can house it on your intranet for easy reference. The handbook can document the work schedule, how absences are handled, the dress code, leave policies, and more. It is essentially the manual for working at your company. Having this handbook available will help limit the number of questions your HR representatives have to answer.
While having an employee handbook might seem like a no-brainer, many organizations fail to keep theirs updated. So make it a point to send an updated copy to employees annually. You can do this electronically, accompanied by a digital form for each employee's signature. Have them sign the form to indicate they have read and understood the company's policies and procedures. Since the form is digital, the system can track compliance for you.
Because they signed the form, employees can't claim they didn't know about certain policies down the road. Say an employee wants to be reimbursed for mileage to an offsite team meeting, but they failed to abide by the company's car-pooling policy. Accounting won't reimburse the expense of their solo drive, and the employee is squawking. You have merely to point out that the policy is laid out in the handbook, which the employee read and signed. The employee is set straight, and the complaints to HR cease.
3. Automate Your Application System
Handling applications and interviews can be a time-consuming part of your HR process. In today's world of technology, you don't have to manually track everything anymore. Recruitment can begin by leveraging applicant tracking technology.
Applicant tracking software saves you from having applicant résumés and cover letters overflowing your HR reps' email inboxes. Having a job board module on your website allows potential candidates to upload their information all in one place. Your HR team then can see a list of all applicants at a glance.
With these modules, you can run reports and export the list of applicants. Many also let you create digital notes on the initial screenings. If you have a team of several members, this helps keep things organized. Candidate information is stored all in one place, and team members can view each other's comments — no forwarded emails necessary.
Once you hire an applicant, you also have all their information captured digitally to import into your intranet for onboarding. This allows for seamless employee file creation.
The HR department is a busy group with varied — and sometimes overwhelming — duties. Luckily, there are several ways you can integrate technology to help manage it all. An organized intranet is a great place to start if you don't already have one. If you do, make sure it's working effectively for you; a dedicated section for all things HR can help. On the front end, you have everything you need for employees. On the back end, the HR team can track what they need to.
Start with your intranet, then have an updated employee handbook. Lastly, automate and integrate your recruitment process. These three tips are easy ways to streamline your HR process, creating efficiency and reducing errors and duplicative work. More than that, they free your HR team up for the engaging parts of the job — the face-to-face interactions with your team.