Business
4 Types of Insurance You Could Be Saving On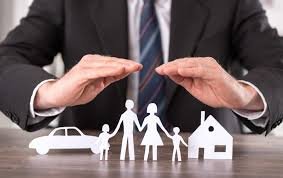 There are several types of insurance that every adult should have. These essentials include health care coverage, life insurance, homeowner's insurance, and car insurance. Unfortunately, insurance coverage can be expensive. Excessive premiums may create a financial strain. Thankfully, there are a few ways to minimize your payments without sacrificing protection.
1. Your Health Insurance Plan
The overall level of healthcare is a pretty good indicator of the quality of life in any given area. Have you ever used a cost of living calculator? If so, you probably noticed that the cost of healthcare—as well as health insurance programs—is a big factor in determining the cost of living in a given area. While the cost may vary pretty dramatically in some states, Health insurance programs are abundant regardless. A few of the most notable private health insurers include Anthem, Blue Cross, and Cobra. Although, if eligible, government-funded programs like Medicaid and Medicare may be the most beneficial and affordable. Also check business insurance.
The key to saving money in health care is understanding your personal needs. This way, you can eliminate health care plans that provide too much or too little coverage. Equipping yourself with reliable, accurate information can help you compare plans more efficiently.
2. Life Insurance Coverage
There are a couple of life insurance plans to choose from, including term life insurance and whole life insurance. The monthly premium associated with this coverage will fluctuate based on the type you enroll in. Your health condition, age, and location play a role in the coverage that is available to you, so build a solid understanding of your requirements before beginning your search for affordable life insurance. One option for saving money on life insurance is through your employer.
Your employer may be able to provide you with discount life insurance options through their company insurance plans. Life insurance is an extremely long-term investment. As people age, their life insurance needs will change. For this reason, it is essential to update your life insurance accordingly. Then, you can ensure you have only the coverage you need, with no unnecessary expenses.
3. Homeowner's Insurance
ch driver is required to have by law. Beyond minimum coverage, you can choose the type of car insurance you carry on your vehicles. Car insurance can be changed at any time, so you don't have to wait for contract renewal if you find a better rate. It is important to get quotes to know what you have to pay out of your own pocket for each type of accident or problem. For example, if you are in a minor accident and have a few bumps and scrapes, does that go to your car insurance or other insurance? The answer will depend on the type of policy you carry.
When a consumer takes out a home loan, they must equip themselves with homeowner's insurance. This is because the home will need to be adequately protected while you still owe money on it. Homeowner's insurance can protect the home and property from instances of fire, vandalism, and natural disasters. A great way to save money on homeowner's insurance is by bundling it with your other coverages.
For example, if you have auto insurance and motorcycle insurance through a particular company, you may be able to save money by bundling it with home insurance. Typically, the greater the bundle, the more money you have the opportunity to save. Additionally, you won't have to keep up with multiple bills as all your insurance needs will be rolled into an easily digestible monthly statement.
4. Car Insurance
The amount of insurance coverage you'll need for your vehicle varies from state to state. Generally, minimum liability is required for every vehicle. However, there are several policy options to choose from that depend on the level of protection you want and personal factors like your driving record, gender, and age. Discounts are available for specific demographics like good drivers, students, and seniors. It can be helpful to examine your current situation and look out for areas of possible savings.
Insurance agents are salespeople, and it is their job to sell you their product: coverage. So how can you be sure the information you're being provided is unbiased and truthful? Try using an insurance comparison tool like the one on iSelect's website. You input some information about yourself and the coverage you are seeking, and the tool will match you with eligible options. You can then compare these options with your personal needs and decide which one will be the best option for you.
Forbes Today , Business mods , Ziggar , Play Gaming , Top Traveling Sites , Vire Post , NY Today , Today Magazine , Time Magazine , Daily Articles , Best mag , Article Today , casino time ,