Tech
Top 8 Mobile Application Development Checklist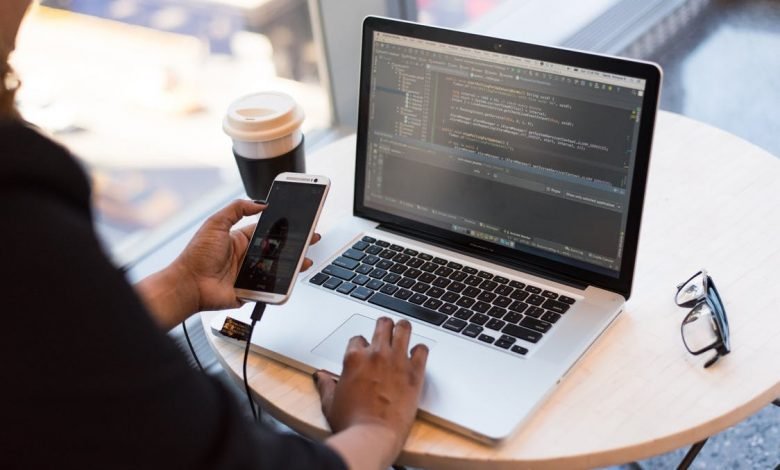 The mobile app development process starts with a lot of planning. So, before starting your app development project, you need to have a good idea of what you want to accomplish. After getting into the complicated development process, you will need to consider whether you are going to develop for one platform or multiple. In addition, you need to consider how you plan to monetize your app.
Important Seattle App Development Company
The most successful apps & software projects ever built at Seattle app developers have come to us on nothing more than scribbling on a napkin, and the average client typically has little or no tech knowledge.
In short, there are a lot of things you need to consider when developing a mobile app. To stay organized, you need to follow a complete checklist to ensure you are covering all important aspects.
8 mobile app development checklist to Strategize your mobile game plan
Whether you are seeking mobile app development companies such as Appventurez or looking to build the next version of your Android or iOS app, this checklist will help you in your development process.
Checklist #1 – Business Objective
The first phase adds planning and business strategy. Define your app business goals to reach your target audience. Also, you can have a look at a few questions you need to clarify before designing an app. These questions are:
What are Business Objectives?
How did your brand recognize having a mobile app?
Have you created a Product Roadmap?
Have you ever analyzed your competition?
Checklist #2 – Discovery Phase of App
In this phase, you can analyze your targeted market and look at similar apps with their features to know your targeted audience. As per competitive analysis, you can share your idea and be a part of an associated company. Here are some questions you need to look out for:
What is your target audience?
Who are your app competitors?
What features do your competitors offer to your target audience?
What monetized model do the competitors use?
Checklist #3 – Technology Requirement
Once you have understood the behavior of your target audience, you need to know about your app's requirements. Check these queries to understand the development process better:
Is your mobile app for Android or iOS platform?
Do you have a Native or Hybrid app?
Is your app integrated with the features of your devices?
Does your app need Cloud-based infrastructure?
Checklist #4 -User Interface Details
After knowing the details related to your app platform, know the type it would be in. The next step is to think about your app's look and feel – In short, you need to check your app's user interface details. The reason is that app UI design helps attract an audience to your app. In this stage, you need to consider some checklists for your app designing.
Do you have experience in designing wireframes for your app?
Have you decided on the app orientation?
Is the app ready for easy transition from one orientation to another?
Checklist #5 -Development Criteria
In this stage, iOS and Android app developers start developing your app. From idea to execution, your mobile app will be viewed by millions of people out there. If you want to build a successful app, check below points you need to consider before starting a development project:
Do you want to make an in-house app development project?
Do you have a team of expert developers?
What's your mobile app development budget?
Have you paid attention to the backend development of your app?
Checklist #6 -Performance Metrics
If you have decided to set on whether to build an app in the house or employ an external app development agency, this phase will help you decide the app performance and should take a respective measure for it. You need to consider these checklists to clear your doubts:
How does your app behave in case of low battery and less space?
Does your app provide web service and have server-side elements?
Do you get a notification for app hacks in real-time?
Checklist #7 -Security Measures
Security is one thing that users can look beyond performance and design when it comes to mobile apps. Discuss with your mobile app development team that reduces the risk and saves you from any prospective data breaches. Here are some checklists that will clear your doubt:
Do you have any secure layer integrated into your app development project?
Check who will have access to your app
Does your app come with two testimonials?
Do you have an incorporated payment gateway?
Does your app comply with various security standards such as HIPAA or PCI DSS?
Checklist #8-Testing the App
Make sure you create a mobile app that is new and innovative to the market. It is important to understand and resolve any requirements before completing the app development project. Testing the app is the last stage of a mobile app development project where you can measure the outcome of your development process and visualize it before getting started. Major things you need to consider:
Does your app perform the same on different devices?
Do you have an experienced technical or non-technical team?
Is your app capable of the next device update?
Do you have a test plan in plan with a test like unit testing, QC testing and User Acceptance Testing?
The Bottom Line!
By following this checklist, you can develop an innovative and user-friendly mobile app for both Android and iOS platforms. But the fact is that the final decision is yours when it comes to developing an app. The reason is that an app requires proper planning at all development phases or a wrong decision can provoke irreparable damage.