Featured
Romantic Dates: Celebrating Valentine's Day Beyond Movies and Dinner Dates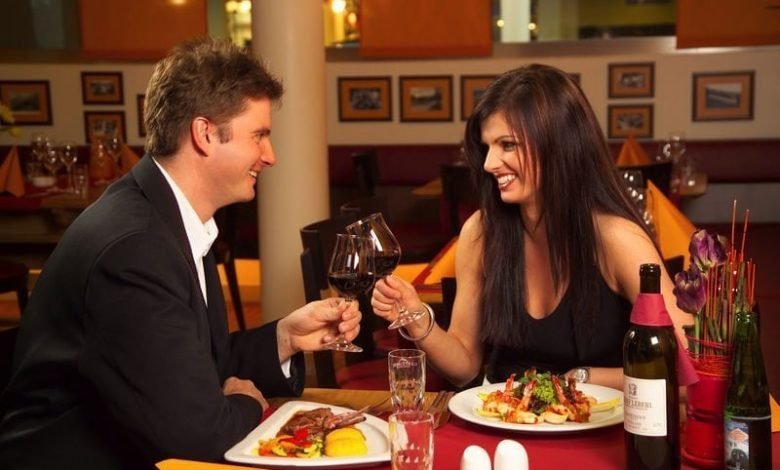 No matter how long you have been in the relationship, coming up with a great Valentine's day idea can be stressful. And with the Coronavirus pandemic lingering around, all the more it can be difficult. Nonetheless, here are 13 perfectly great ideas to celebrate Valentine's day with your significant other.
Indoor Picnic
With parks and other outdoor picnic areas still restricted (plus the fact that it must be freezing outside), having an indoor picnic instead. Set the scene with a cheerful picnic blanket and a basket filled with goodies you and your significant other love. Do not forget a bottle of bubbles to include on the list.
Chocolate Fondue Party
When we talk of Valentine's day, chocolates come to mind. So why not make use of that fondue kit that has been sitting in your kitchen cupboard for a while? If you do not have one yet, consider trying a stoneware pot of Belgian chocolate. Now you no longer have to worry about making a huge chocolatey mess.
Mixology Master
Do you and your partner miss out on going to your favorite local bar? Why not enroll in a virtual mixology class and learn essential cocktail making crafts. Now, you and your significant other can enjoy your favorite cocktail mixes from whiskey smash to Rudolf Spritz at the comfort of your own home.
Trivia Night
Up your Valentine's Day dinner with some trivia games, and learn something new about your partner. You could also organize a virtual date/game night with other couples. According to research, the bond you form from teaming up with your partner releases oxytocin which is linked to empathy and great sex life.
Online Cooking Class
Do you both consider yourselves foodies, gourmands or cooking enthusiasts? Then you both might want to sign up for an online cooking class as Valentine's Day activity. You can also try a "cook-off" and see whose cooking skills are more superior. This fun and interactive experience can also be done during group dates with friends.
Read more: mob psycho 100 season 3
Breakfast in Bed
A simple gesture like breakfast in bed is something that your special someone will truly appreciate. Insist on making them stay in bed and make a huge spread of their favorite breakfast items. Why not surprise your significant other with some animal jewelry of his or her favorites in the animal kingdom? This could be a beautiful start for Valentine's Day.
Spa Date
If your local spa and wellness centers are still not operating, then consider pampering yourselves at home. Take long bubble baths together and trade-off giving each other massages using stress-relieving essential oils. And while chilling out with some wine, hydrate yourselves with face masks.
Go on a Biking Adventure
If the weather is not so bad during Valentine's Day, you may opt to go on a mini adventure in your downtown area with your bicycles. Who knows, you might discover some hidden gems in your locality. Furthermore, biking not only is a great exercise, but it is a fun bonding experience with your significant other.
Watch Comedy Shows
With all the stress piling up, why not just sit on a couch together with your partner and watch some comedy shows? A study conducted found that laughing together helps people open up more easily. There is plenty of comedy shows you can find online from free ones on Youtube to paid comedy specials on Netflix.
Go on a Hike
Are you both fond of outdoor adventures? If the weather is not bad, you may consider going for a hike on your favorite local trail or a new one. So put on your coziest winter coat and lace up those hiking boots for this mini-adventure. You are guaranteed to see some beautiful sights along the way.
Stargaze
Who does not love the night sky, right? If the sky is clear enough, you may consider driving to a local overlooking view, spread out some blankets, and take some time to admire the vast universe. There are apps in Google or Apple stores to help you out if you want to see constellations.
Plan a Mini Getaway
We all have spent long enough locked up in our houses. Why not book an Airbnb apartment or house over the weekend? Now, you get to experience a home-like comfort while enjoying amenities that you would otherwise have no access to at home, like an infinity pool or a fireplace.
"Tour" France
While not all of us can fly to France in a heartbeat, you may pretend to be visiting the City of Love by whipping up a French-themed date night. Start of the night with some charcuterie and a glass of Pinot Noir or Sauvignon Blanc. For the main course, opt for beef bourguignon. And finish off dinner with crème brûlée.
While true enough planning on making Valentine's Day special can be daunting, these easy and inexpensive date ideas will surely make your 2021 Valentine's Day worth remembering.